Contact
Multi Form
Office for Creative Direction and Design Culture
Vicolo Pulesi 1, 33100 Udine, Italy
Business enquiries:
office@multi-form.it
+39 347 61 26 218
Follow us on Instagram
Multi Form is located at the first floor of Palazzo Rosso (1962–1964) by the Architect Gino Valle, right in the medieval city centre.
Google Maps
Profile
Multi Form is an independent graphic design and creative direction practice based in Italy, run by Alberto Moreu and Veronica Adami. Operating across the commercial, cultural and publishing sectors, in our projects we place a strong focus on creative and art direction for international design furniture and fashion brands, as well as cultural institutions. Our practice is driven by a conceptually based process and an open dialogue with international clients and collaborators. Working closely with photographers, stylists, web developers, SEO strategists, video makers and type designers, we produce original design works, visual identities, effective brand positioning and communication strategies. We see ourselves as partners and collaborators to the companies we work with – committed to a comprehensive and attentive vision of the client's business and keen on cultivating a mutually-inspiring creative relationship.
What we do
Creative direction
Art direction
Brand strategy
Brand communication
Brand development
Corporate design
Editorial design
Exhibition design
Signage systems
Visual identity systems
Type design
Social media design systems
Photography
Photo and video production
Web design
Web development
We worked for
Alf da Fré
Amini Carpets
Arbi Arredobagno
Aspesi
Bolzan
Cantarutti
Ceramica Globo
CSS Teatro Stabile di Innovazione
Decoratori Bassanesi
DimoreStudio
Elisa Ossino Studio
Federica Biasi Studio
Flash Art
Furnital
Ibra Showers
Il Sole 24 Ore
IUAV University of Venice
Just Jet Ltd
Kristalia
Krizia International
Lanerossi
Lapalma
Lodes
Louis Vuitton
Macsiotti
Manerba
Marzotto Home
MD House
Ogilvy Asia
Quadro Design
Roda
Skinnerboox
Tacchini Italia Forniture
Witty Books
Zanotta
Zürcher Hochschule der Künste
Career
We are always on the lookout to receive candidatures from remarkable and open minded professionals. We offer internships for a minimum duration of 3 months, possibly to talented students with a deep interest in motion design, social media and type design. We are currently open to receive portfolios for collaborators for the following positions:
• 1 intern for a period of min. 3 months starting from January 2024
To join the team please submit a CV and a digital portfolio in PDF format. Please note we can't be responsible for any printed matter nor can return any original work. Please excuse any delay: every application will be examined even if you are still waiting for a reply. In case we find your application suitable, you will be contacted to schedule an interview.
Apply
Media enquiries
Please feel free to ask us for any request of pictures and images of our projects at proper resolution. We'll be happy to provide you a press folder. You are allowed to use also low-res pictures taken from our website if you don't forget to credit us: please ask us to make sure to specify the name of the photographer.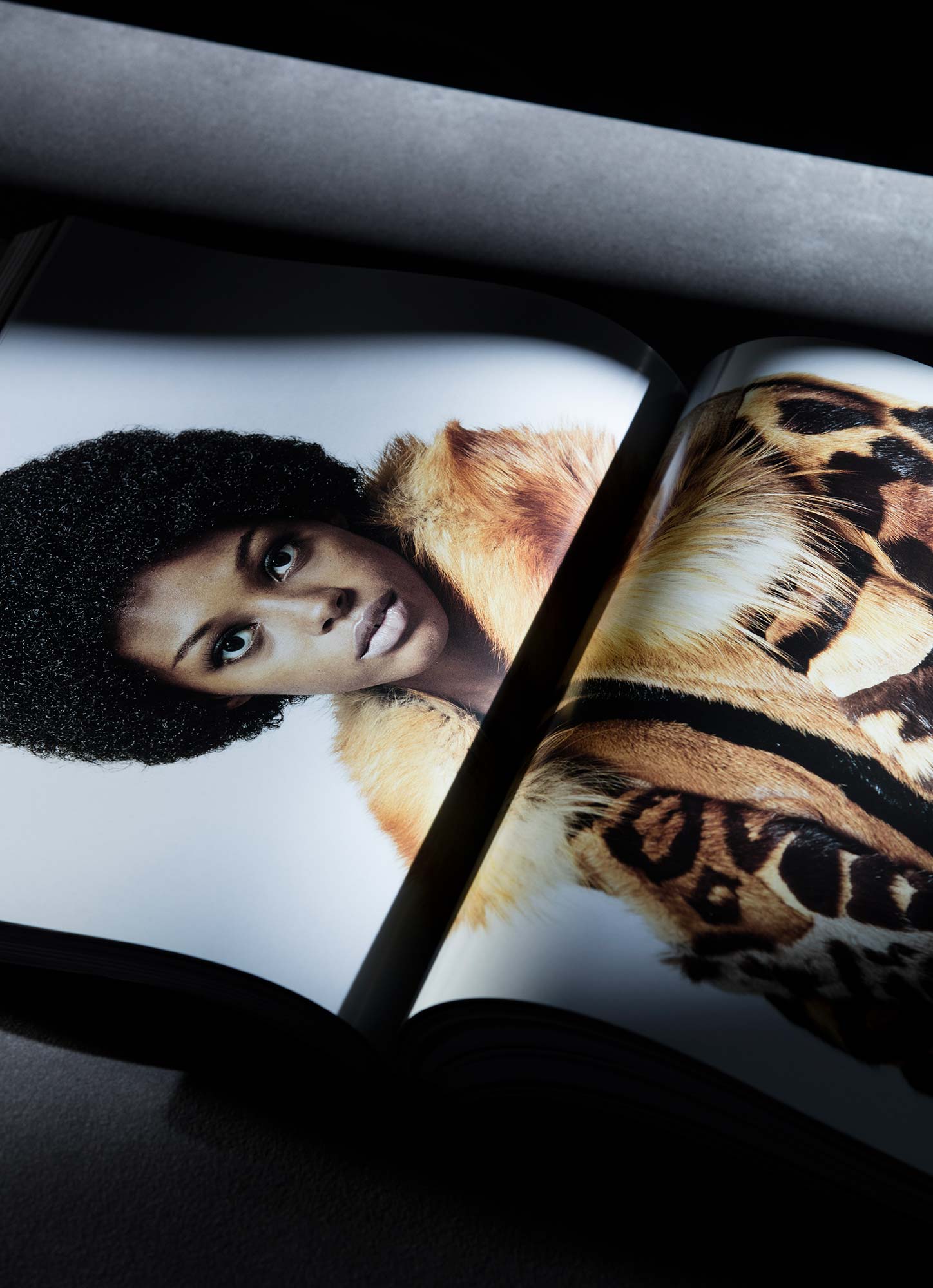 Request a press kit
Copyright
© Multi Form. All rights reserved. All projects depicted on this website, unless otherwise stated, are intellectual property of Multi Form. Pictures by Paolo Angelini, Mattia Balsamini, Giulio Boem, Bruger Studio, Pietro Cocco, Lena C. Emery, Salva López, Operavisual, Omar Sartor. Coded by Andrea Serrani.
09.2023
Multi Form Publishing presents:
Hic Sunt Leones. Leone Sbrana 1919–2009
Leone Sbrana, born in Florence on November 14th, 1919, was part of the first generation of Italian graphic designers. It is not surprising that he studied in Milan where then built an extensive network of collaboration with prominent coeval professionals. At the beginning of the fifties, he settled in the Tuscan capital playing the role of the first indigenous graphic designer. Eclectic, aware of the latest tendencies, he was an exponent of Italian rationalist graphics — also defined "terza via" (third way) — while was able to identify and collect in a hefty library some of the main international magazines and publications of the period, a quite unique case in that provincial context. "Hic Sunt Leones. Leone Sbrana 1919–2009" is an attempt to catalog and describe the heterogeneity of his work through the turning points and episodes that defined it. Likewise, it focuses on means and methods by which a graphic designer who was operating outside the industrial hubs of northern Italy could form and express himself, as well as stay updated about design developments.
Texts, design and research by Lorenzo Rindori. Preface by Michele Galluzzo. Published by Multi Form Publishing. Softcover, 228 pages, 230 ✕ 293 mm, digital + screen printing. Italian. ISBN: 979-12-210-3101-0.
To buy your copy please contact us directly using the link below:
Buy the book
08.2023
The Index
The Index is a curated online gallery with the best design studios, designers, type foundries, and other creatives worldwide, founded in 2023 by Joakim Jansson and Johan Mårtensson: Multi Form is featured among many other amazing colleagues.
Visit The Index
Biography
Since 2005, Alberto Moreu has been working as senior designer with renowned graphic design practices, for several national and international clients. After founding his own studio, he has worked mainly as creative director and graphic designer for designer furniture companies and cultural institutions. As a photographer, Alberto has been commissioned assignments by several fashion magazines and has participated in international exhibitions in Europe and the United States. As a type designer, he has been invited to exhibitions in Switzerland and Germany. Since 2017, he has been Member of the prestigious Alliance Graphique Internationale – the member-based association of professionals, united by working in the field of graphic design and drawn from across the globe. Since 2010, Veronica Adami has been working as senior designer with graphic design practices for several national clients. In 2022, she founded Multi Form with Alberto Moreu working mainly as creative director and graphic designer for design furniture companies.
AGI Member
Alliance Graphique Internationale
Alberto Moreu, after being candidate to enter the prestigious AGI Alliance Graphique Internationale – sponsored by the member Astrid Stavro –, has been accepted as new members for Italy in 2017. Membership of Alliance Graphique Internationale (AGI) is for designers throughout the world who have been influential in their field, with a significant body of work. Although AGI was initially established by and for graphic designers, it is currently expanding to include illustrators, type designers, motion graphics designers, new media designers and design writers. AGI is a close group of like-minded individuals, many of whom form strong friendships within AGI that span continents and age groups.
AGI New Members 2007 2017 includes the most updated design works of over 200 new members of Alliance Graphique Internationale (including also Alberto Moreu) from 2007 to 2017 alongside short interviews on the current graphic design scenario. The book is edited and designed by AGI member, He Jianping, and published by hesign international, a Berlin/Hangzhou based design studio and publishing company. Format 200×270mm, 694 pages, wireless glue binding + hardcover book box, publisher: Hesign (Berlin/DE), ISBN 978-3-947245-03-1.
Visit a-g-i.org
Team
Founder, Creative Director
Alberto Moreu
AGI Member (Italy, 2017)
+39 347 61 26 218
alberto@multi-form.it
Founder, Creative Director
Veronica Adami
+39 389 16 44 261
veronica@multi-form.it
Graphic Designer
Lorenzo Rindori
+39 338 78 59 054
lorenzo@multi-form.it
Graphic Designer
Tead Beqiraj
+39 349 72 88 438
tead@multi-form.it
Graphic Designer
Luca Gasparini
luca@multi-form.it
Graphic Design Intern
Riccardo Pantanali
work@multi-form.it
Exhibitions and lectures
2020 Mate Act Now
2020 Design Interview 10Q
2020 Live Talk From
2019 Italian Visual Design, Taiwan Design Museum, Taipei
2019 The Creative Dot Conference, Catania
2018 Ubuntu Collecting Love, Milan
2018 One of a Type, Palermo
2018 Typographische Gesellschaft München, Munich
2018 Graphic Design Lectures, Milan
2017 Édition, forme, expérimentation, Montréal
2016 Graphic Design Festival Scotland, Glasgow
2016 Out of the Blue, Milan
2015 Kiss the Past Hello, The Coca–Cola Company, Atlanta
2015 Graphic Design Festival Scotland, Glasgow
2015 International Graphic Design Week, Milan
2015 Projektil, Bauhaus Universität, Weimar
2015 Timeless Massimo Vignelli, Barcelona
2015 United Notions, Moscow
2014 Basic Type Design Course, Venice
2014 Come on Kids! 2, Venice
2014 100/100, London
2014 The U Café, Singapore
2014 Love Magic Potions, Florence
2013 Food Chocolate Design, Florence
2013 Imprint Fair, Mainz
2013 Soirée Graphique, Bern
2013 The Book Affair, Venice
2012 Font Market, Zurich
2012 Mag Dossier, Nicosia
2012 MoMA Millennium Magazines, New York
2011 Font Market, Zurich
Publications
AGI New Members 2007–2017 (Germany)
AisleOne (United States)
Arcademi (Germany)
Back Catalogue (United Kingdom)
Choi's Gallery (Republic of Korea)
Counter-Print (United Kingdom)
Creative Boom (United Kingdom)
Creative Review (United Kingdom)
Designbby (United States)
Design Interview 10Q (Italy)
Domus n.1027 (Italy)
Editions of 100 (United Kingdom)
Étapes (France)
Experimenta (Spain)
FAT Magazine (Denmark)
Fiera Magazine (Netherlands)
Grafica Italiana (Italy)
Grain Edit (United States)
Hightone Book Cp. (Republic of Korea)
Icon Design (Italy)
Icon Magazine n.149 (United Kingdom)
IdN vol.21 n.5 (Hong Kong)
Indexbook 'Selected C' (Spain)
It's Nice That (United Kingdom)
Ligature (Switzerland)
Live! (United Kingdom)
Manifattura (United States)
Mijlo (Netherlands)
Newgrids (France)
Print.pm (Denmark)
Pulp n.10 (Italy)
Ritratti grafici (Italy)
Sandu Publishing (Republic of Korea)
TGM 'You're my Type' (Germany)
The Brand Identity (United Kingdom)
The Essential Design (Ukraine)
The Index (Sweden)
The Meander Journal (Australia)
Thisismirador (France)
Thisispaper (Poland)
Unit Editions (United Kingdom)
Various Artists (United Kingdom)
Victionary 'Less is More' (Hong Kong)
Visuelle (United Kingdom)
Wallpaper Magazine (United Kingdom)
X/I vol.V (Germany)
Education
2022 The Advertising & Design Club of Canada Awards, jury
2021 Zurich University of the Arts, mentoring
2020 Young Architects Competitions, jury
2020 H-Farm College, Executive Master M8, teaching
2017 ECV Aix-en-Provence Diploma, jury